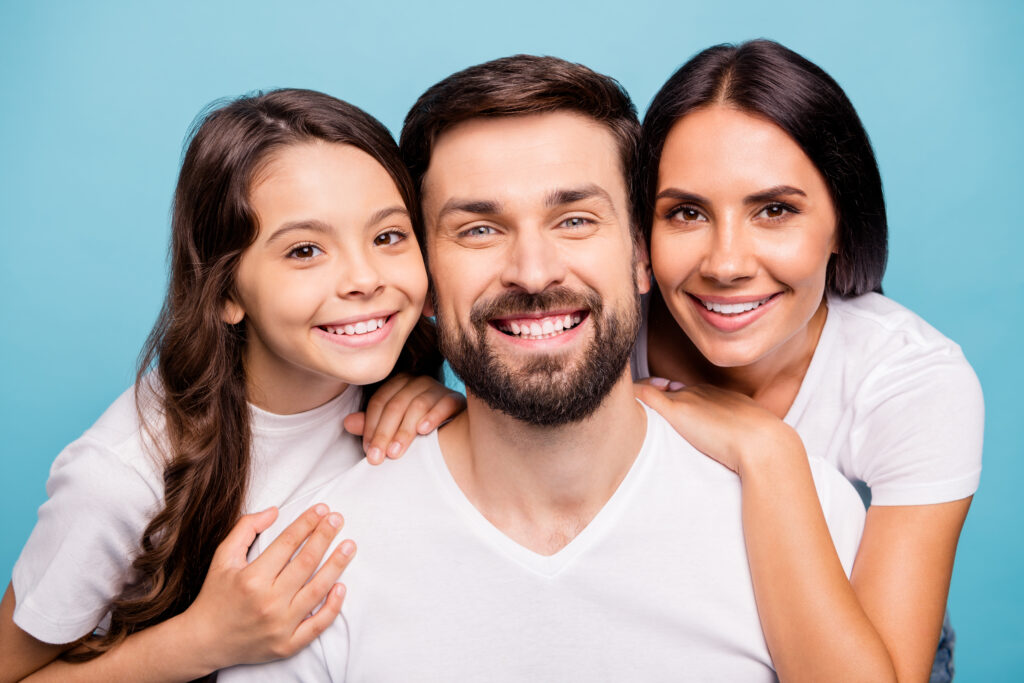 You deserve to have a beautiful smile that lasts a lifetime. Prevention Dental is here to help you achieve your goals, whatever they may be. We want to ensure you have all the information you need to make informed decisions about your dental health. We offer comprehensive service in Boise so you can find what's best for you, including general dentistry. And we always put the patient first so that you can feel confident in our care.
Schedule an appointment today with Dr. Glen Stephenson and the Prevention Dental team!
Commitment to Patient-Centered Care
At Prevention Dental, we are committed to providing patient-centered care. We strive to create a comfortable and welcoming environment for our patients and take the time to answer any questions they may have about Boise general dentistry or any of our other services. Our goal is to ensure that each patient feels informed and respected throughout their visit with us.
Types of Boise General Dentistry Services
Our Boise general dentistry services are designed to keep your teeth healthy and beautiful. These services include:
Regular Checkups and Cleanings
When was the last time you visited your dentist for a checkup and cleaning? Regular checkups are essential for keeping your oral health in great shape – we must monitor any potential issues with your teeth and gums, remove plaque buildup and ensure everything is functioning correctly. We recommend visiting every six months for a cleaning and exam. With regular care, we can prevent major dental issues down the road. So join us at our practice today to get back on track with your oral health!
Dental Fillings
When it comes to dental fillings, it's important to remember that prevention is vital. Brushing regularly with fluoride toothpaste and having regular checkups with our team can help you stay on top of any potential problems. If a cavity has already formed, however, don't be alarmed! Thanks to technological advances, filling cavities is a relatively painless procedure. Dr. Stephenson and his staff will place a small amount of material into the tooth, ensuring it's as solid and comfortable as possible when they finish. Your dental fillings could last five to ten years or even longer with proper attention and care!
Dental Crowns
Are your teeth showing signs of wear or damage? Consider getting a dental crown. Dental crowns are like a cap for your tooth, protecting it from further injury and providing long-term support for the strength and health of your whole smile. Dental crowns come in many different materials that are safe, attractive, and comfortable to wear. You'll be happy with how natural they look! Plus, a good quality dental crown can last well over ten years with proper care. So don't hesitate – come see us today to discuss what sort of crown would be best suited to ensuring the continued strength and beauty of your smile!
Dental Implants
Dental implants can be a great solution if you're missing a tooth or several teeth. Unlike traditional dentures, dental implants involve placing an artificial titanium root into your jawbone to support a custom-made replacement tooth. The result is a natural-looking and feeling prosthetic that looks and functions just like a natural tooth! Dental implants improve your appearance and provide greater stability and comfort, so you won't have to worry about your dentures slipping while you eat and speak. Talk to the Prevention Dental team today to find out if you're a good candidate for dental implant surgery – it may be the perfect choice for restoring your beautiful smile!
And More!
No matter your dental needs, we are here to help you smile!
If you want to feel better about your smile, we can help you make that happen. Call today to schedule your consultation! See us, and let us show you how easy it is to get started on the path to perfect oral health.