You Deserve A Healthy Smile
Prevention Dental is at the forefront of preventive and health practices in Boise. We'll help keep your smile in top-shape with the smallest amount of actual dental work!
You Deserve
A Healthy
Smile
Our Family Dental Services
Welcome to Prevention Dental of Boise and Meridian
Hi, Im Dr. Stephenson. At prevention dental, we have a patient-centered approach to dental care. We want YOU to be in the driver's seat when it comes to choosing how to best manage your health and your smile.
Whether you need gentle teeth cleaning, custom white crowns & bridges, great fitting dentures, cosmetic veneers, gentle root canal therapy, conservative and effective treatment of gum disease, implants, braces, or white fillings, we can use our experience to help you every step of the way.
Sure, we have the latest in 3D digital imaging,  invisalign, and tons of other tech stuff should you need it, but our goal is get you to a point where you need very little dental work at all.  We want your smile to be an asset, not a liability.  So after performing over 120,000 dental procedures, I can tell you that Prevention is not only the best medicine, but is the best Family Dentistry too!
If you live in Boise, Meridian, Eagle or the surrounding areas, contact us and visit our Boise dental office.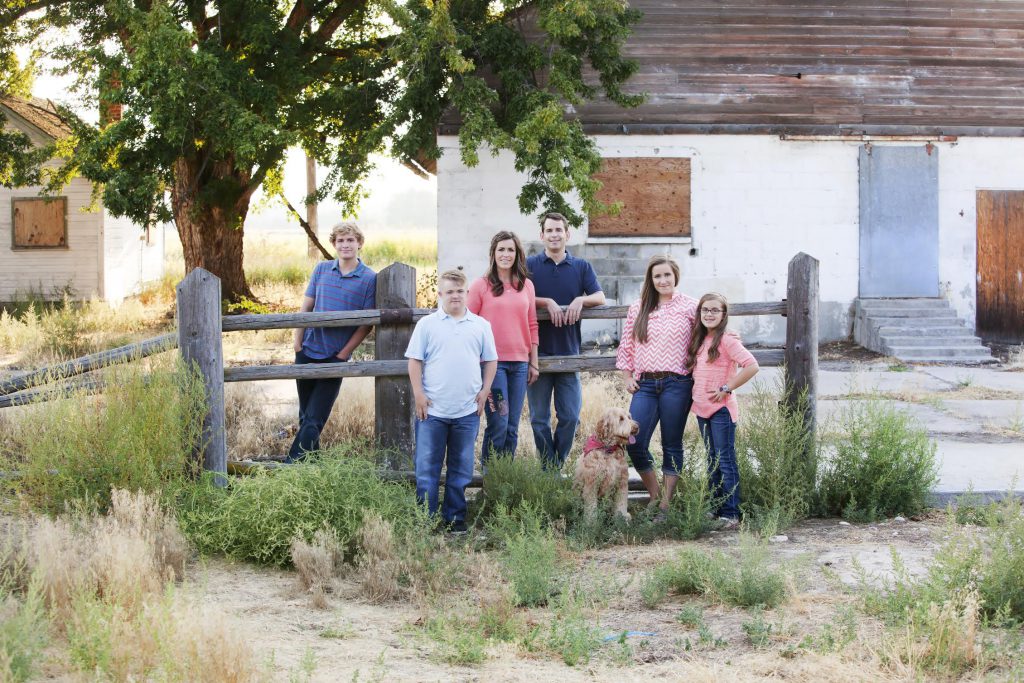 Growing up in southern Idaho, Dr. Glen Stephenson remembers that he always wanted to be a dentist. After graduating from high school, Dr. Stephenson began his education at Brigham Young University.
In 1994, Dr. Stephenson was accepted into the dental program at the Oregon Health Sciences University where he was trained by some of the most well known dental educators available. He graduated in 1998 earning clinical and academic honors.
It was in Boise that Dr. Glen Stephenson opened his dental practice, Prevention Dental, focusing on family dentistry. He loves dentistry and particularly enjoys the day-to-day interaction he has with his patients. Currently, Prevention Dental serves patients from Boise, Meridian, Eagle, and surrounding areas.
What Our Patients are Saying
I love all the staff. It's like a reunion every time I come in.
My experience each time is great! Natalie and I enjoy sharing stories each visit and Dr. Stephenson has always been so kind and upbeat. There's never been a feeling of judgment, and that has been a past experience with another dentist and office. I initially tried them out when I had a tooth emergency. They were close to my house and conveniently had a promotion going for new patients. At the time, I didn't have insurance, so that made a lot of difference in how I chose them. But, after the very first visit, I felt comfortable with them and have been returning twice a year for cleanings for several years now. No regrets and not a single bad experience with either of them or any one of their staff.
Renee Marlette
2022-06-21
Dr. Glen Stephenson is amazing! He is so knowledgeable and caring. The best Dennis I've ever been to. His injections are almost done perceptible. How does he do that? Truly a wizard. Also, his staff could not be nicer. It was like talking to members of my family. Top recommendations for this dental practice!
Always a great experience for me and my family. They are a caring staff and always able to accommodate our needs. My husband has never liked going to the dentist or could I ever get him to go, but Dr. Stephenson and his staff have changed his mind! Now he goes for all routine visits.
Everyone is so nice and the cleanings are so gentle and thorough we love going to the dentist!!