At Prevention Dental, our team works hard to make you feel comfortable and cared for every visit. We look forward to becoming your family dentist in Boise, so schedule an appointment today!
Monday: 8am – 5pm
Tuesday: 8am – 5pm
Wednesday: 7am – 1pm
Thursday: 8am – 5pm
Friday: By Special Appointment
Saturday: Closed
Sunday: Closed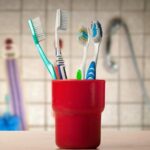 Best dental office in the valley! My family and I always have a great experience here and receive excellent customer service!
-Chris B
I get horrible anxiety going to the dentist. The staff went above and beyond to make me feel comfortable.I am more than pleased with my experience here.
– Dustin M
Boise Family Dentist to Care For Your Health
Hi, Im Dr. Stephenson.  At prevention dental, we have a patient-centered approach to dental care.  We want YOU to be in the driver's seat when it comes to choosing how to best manage your health and your smile.
Whether you need gentle teeth cleaning, custom white crowns & bridges, great fitting dentures, cosmetic veneers, gentle root canal therapy, conservative and effective treatment of gum disease, implants, braces, or white fillings, we can use our experience to help you every step of the way.
Sure, we have the latest in 3D digital imaging,  invisalign, and tons of other tech stuff should you need it, but our goal is get you to a point where you need very little dental work at all.  We want your smile to be an asset, not a liability.  So after performing over 120,000 dental procedures, I can tell you that Prevention is not only the best medicine, but is the best Family Dentistry too!
If you live in Boise, Meridian, Eagle or the surrounding areas, contact us and visit our Boise dental office.