Dental Veneers in Boise, ID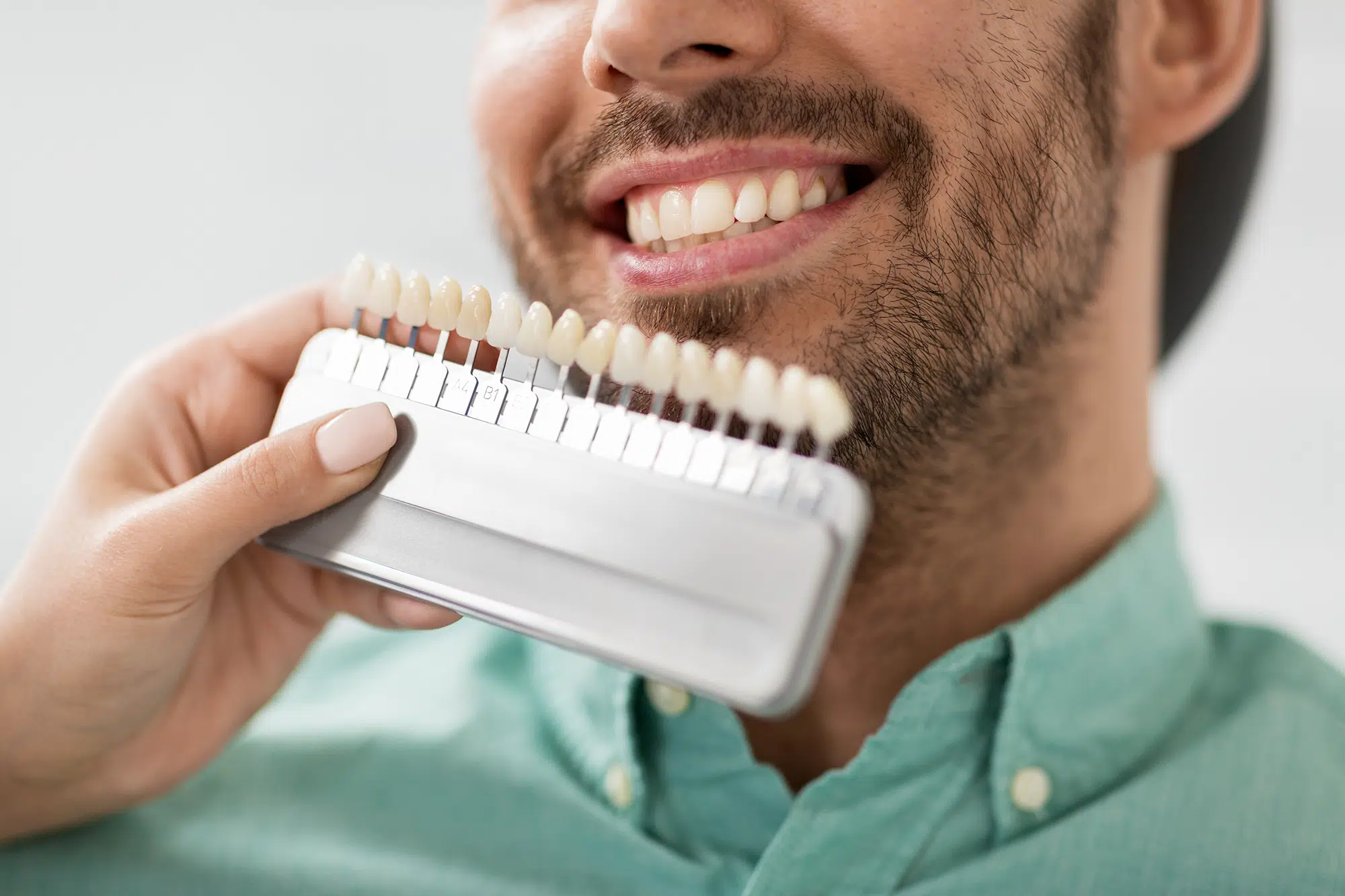 If you want a more attractive smile, Dr. Stephenson may suggest porcelain veneers in Boise, ID. Made from fine dental porcelain that reflects light similarly to natural tooth enamel. Using veneers for your teeth can mask chips, stains, gaps, and slight misalignments for a gorgeous smile.
Dental Veneers in Boise Idaho
Schedule a cosmetic consultation, and we'll discuss with you the kind of smile you'd like to see in the mirror. We'll consult with you to determine the color, shape, brand, and style of porcelain veneers that can transform your smile into one that looks, functions, and feels great. Veneers require two or three appointments usually. Your custom set of porcelain veneers will be handcrafted in our trusted dental lab by a talented ceramist. Some tooth reduction may be necessary to make the dental veneers lay in line with surrounding teeth. Prevention Dental provides patients with dental veneers in Boise, Meridian, Eagle, and beyond with the highest quality dental care.
Dental Veneer Process 
Together, once we decide that veneers are the best choice for your dental needs and we discuss how exactly you want them to look, the creation process begins. To prepare your teeth for the veneers, the dentist will shape down your teeth. Shaping the teeth generally requires no anesthetic or numbing, but it can be administered depending on the patient's desires or recommendation from the dentist. 
After we shape down all the teeth receiving veneers, your dentist will interpret your natural smile and create a 3D mold. This mold will act as the guide when making the dental veneers in Boise, Idaho. We will send your molds, measurements, and veneer details to a dental laboratory, where they will create the veneers to fit your smile. 
It generally takes two to four weeks to create and finalize veneers. Before you leave our office after your shaping appointment, we will place temporary veneers on your teeth. This will help you maintain confidence while waiting for your new, beautiful smile. 
The last appointment needed in the dental veneer treatment is to get your veneers cemented onto your teeth. We will remove the temporary veneers at your placement appointment, and the new porcelain veneers will be put on and fitted onto your teeth. We do a fitting before we bond the veneers to ensure that they are a perfect fit and exactly as you imagined them. 
Finally, your tooth will be cleaned, polished, and etched in preparation for the veneer. Etching roughens the surface of the tooth to aid in the bonding process. After applying a special cement to the veneer, it is placed on your tooth. Your dentist will flash a special light beam on the veneer after it has been appropriately positioned to activate chemicals in the cement, causing it to harden exceptionally quickly. Remove any extra glue, verify your bite, and make necessary revisions in the final steps. Your dentist may want you to return in a few weeks for a follow-up appointment to examine your gums and the veneer placement.
Increase your Confidence 
Having a beautiful smile that you love will help increase your confidence in all aspects of your life. Loving the way you look is essential in your self-esteem and plays a crucial role in feeling about yourself. Dental veneers in Boise can help you feel better about yourself and enhance your confidence in daily life. 
If you have been considering a significant smile enhancement such as veneers, now is your time to take advantage of our high-quality veneer treatment. Don't hesitate to contact Prevention Dental with any questions or concerns regarding your dental care. We look forward to helping you have the smile of your dreams.